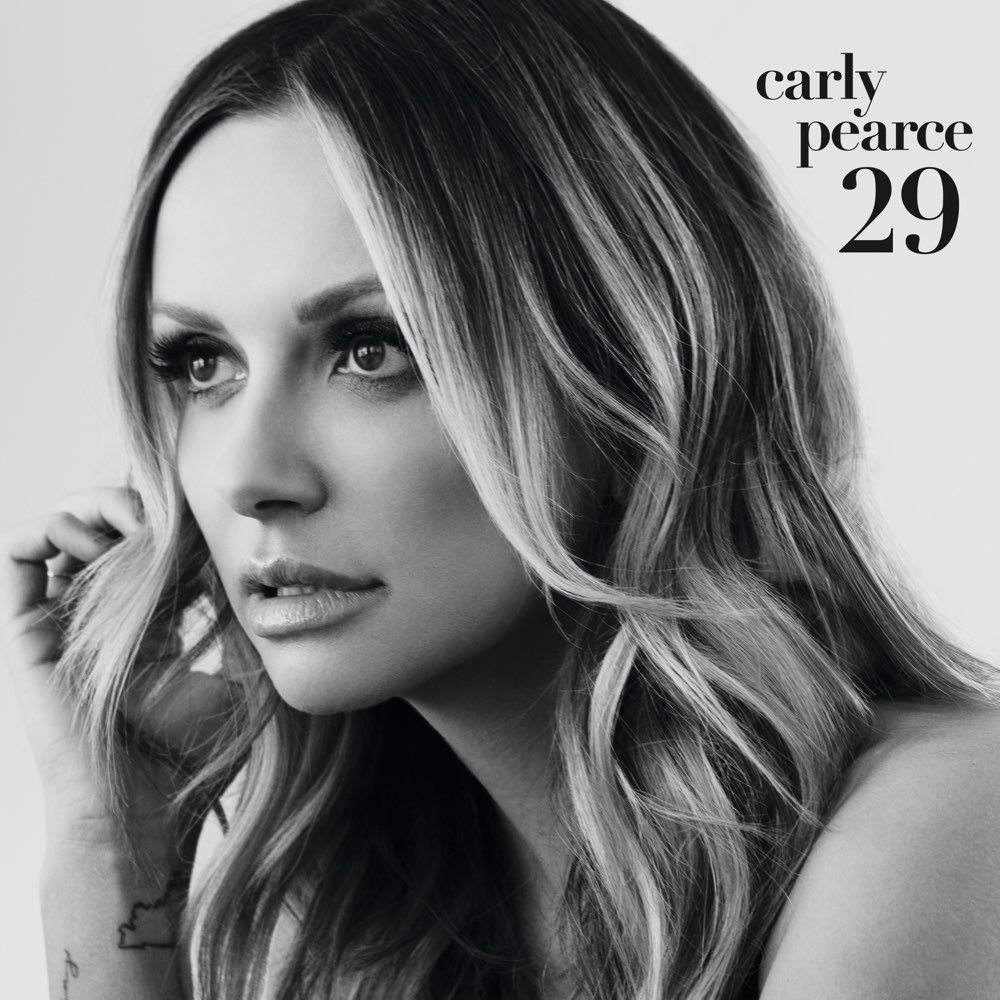 I had only heard one song by Carly, and that was the single, Next Girl, which is a catchy, but layered song. It is one of those songs that gets into your head and you can't get it out. I actually didn't realise it was her singing it until I watched one of the Grand Ole Opry shows one Sunday and then she played some other songs and I thought, wow, this gal has some talent.
She has been through a lot of stuff. You will know about most of it after you listen to this EEP (more than 4 tracks, less than 10). You will need a box of tissues and you will feel for this young woman, but at the same time, the songs are strangely uplifting and positive. It seems to be a trend at the moment by some of our best writers, to be able to sing about something heavy but deliver it in a fashion that makes it easier to deal with. Australians are very good at this, it is good to see and American gal do it, too. I guess Loretta and Tammy started that trend back in the 60's to be fair.
These 7 songs are all wonderful. There isn't a rough one amongst them. The subjects are the stuff that country songs are made of. Heartbreak, heartache, dealing with all that comes with it, not dealing with all that comes with it. While it was probably therapy for Carly, it is honest and will hit home with lots of listeners as well.
Show Me Around is dedicated to her late producer, and it is a beautiful song. This is her first music without him.
Liability is a clever play on words. It is both catchy and profound. Her voice reminds me of Faith Hill here, and that ain't a bad thing.
29 says all the things that the other songs mention in chapters. It is probably the saddest and sweetest song on the EEP. It is a should have been, could have been song. The lyrics are just spot on.
Should've known better is an apple not falling far from the tree song.
Carly has a very pure country voice and she speaks the truth like a natural country singer/songwriter. They say the best songs come from the worst experiences and this is certainly true here.
Having been married and divorced at a young age (he must have been deaf, dumb and blind), the songs here are about that and much more. The songs are polished and thoughtfully produced.
Day One is a positive song, and a song that looks ahead to the following days and steps that are coming up, day 45, 92, etc. It is quite an empowering song and one that is full of hope and trying to let go. It is a wonderful way to end the EEP.
For an American Country Music audience who are worried about their favourite genre losing its traditional sound, support this gal. She's one to carry it forward.
Track listing[edit]
| No. | Title | Writer(s) | Length |
| --- | --- | --- | --- |
| 1. | "Next Girl" | Shane McAnallyJosh OsborneCarly Pearce | 2:44 |
| 2. | "Should've Known Better" | PearceJordan ReynoldsEmily Shackleton | 3:01 |
| 3. | "29" | McAnallyOsbornePearce | 3:42 |
| 4. | "Liability" | McAnallyOsbornePearce | 2:44 |
| 5. | "Messy" | Sarah BuxtonPearceJimmy Robbins | 2:53 |
| 6. | "Show Me Around" | PearceShackletonBen West | 3:40 |
| 7. | "Day One" | McAnallyOsbornePearceMatthew Ramsey | 3:30 |
29 was co-produced by Shane McAnally, Josh Osborne and Jimmy Robbins. All three producers also contributed to the several songs on the album.