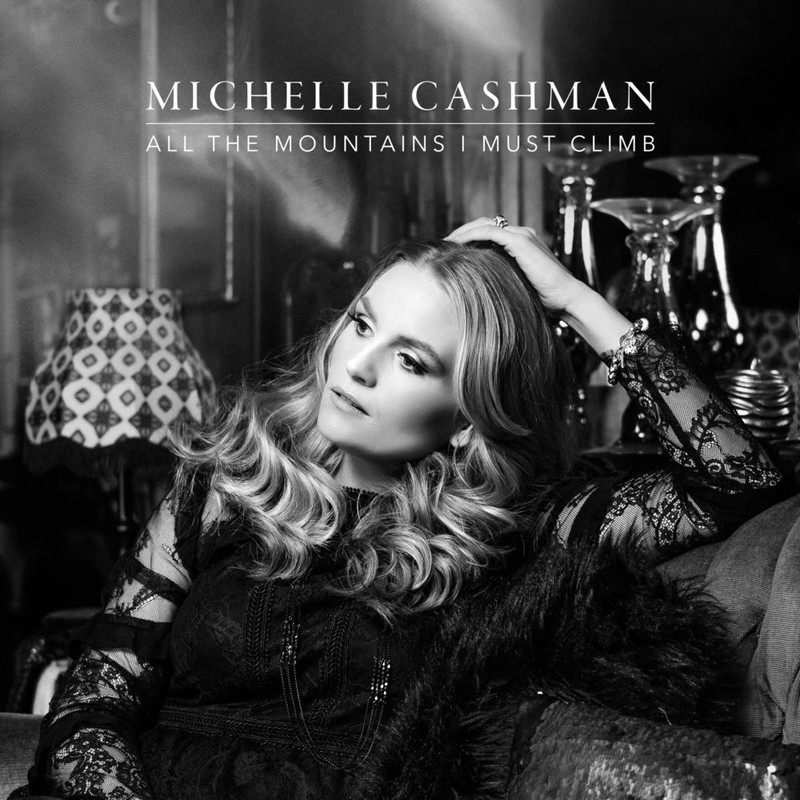 I had heard of Michelle's name. I knew that she had been to the Academy and that she was doing something unique with her recordings and my friend, producer and musician extraordinaire, Michael Carpenter (who produced this album at Love HZ studios), had mentioned her name too.  Until my friend, Leonie McClure, played Michelle's new song and interviewed her on her 2RRR show yesterday (Saturday 9/8), I hadn't heard her sing. One line in, I was hooked. I bought the album on iTunes halfway through the song and I was determined to do a fan review.
Then Dani Young announced that she was featuring Michelle on her Midday Muster show today on Facebook. The dots were joined, the pieces of the puzzle came together and the fact that three people who I respect very much in the country music family in Australia were connected with Michelle, made it a no brainer, and my one line of a song hunch was correct.
Michelle had a unique way of putting this album together, using a crowdfunding method but also featuring songs through videos. The 11 songs here were put together that way.
Michelle's songs are very personal. She has been through some very emotional times and some health issues and they have probably helped her produce such sensitive and emotive material.
The haunting sound of Michelle's voice is reminiscent of Imogen Clark and there is a touch of Emmylou Harris there too.
I am a huge fan of acoustic music, I thrive on it, so the fact that this whole album is in that style does this old country music fan good.
It is the usual polished producing that we know Michael Carpenter for.
Michelle was saying in her interview with Dani today that even though she dabbled in other genres and sang along to Bette Midler, Mariah Carey and the like in the past, she realised where she belonged when she started writing country songs. The songwriting process was more imperative than the singing.  In both worlds, singing and songwriting, Michelle has it covered.
Bette is one to change it up anyway, and the purity of Bette's singing (and her strengths in other areas) make her not a bad act to follow, no matter what genre you place yourself in.
A lot of Michelle's songs here have messages of strength and hope and standing up and walking on.
The rawness of this album and Michelle's inner drive make it a very impressive country album debut. There is so much quality here, in the songwriting, the singing and the general delivery.
It is also a tribute to all of he fans that backed her and helped her to produce this album. Well done all of you for supporting Michelle and allowing her to get this work up and going.
I think that the title of this album encapsulates the feel of this album. There is a lot of fight in this singer/songwriter and it is evident in all of the songs.
Whilst there is a theme that runs through the album, the songs are not the same. They deal with different aspects and they have different rhythms.
It is apt that she ends this album with the song that she sang today on Dani's programme. "Please forgive me" is an apology to herself, a hugely emotional statement and a tremendous song.
Thank you, Michelle for this beautiful album and thank you Michael, Leonie and Dani for alerting me to this wonderful achievement. Go strong.
Tracks:
Running Away
Praying for Rain
I Don't Answer to You
Mad
Guys Like You
One Foot in Front of the Other
You don't Want To
Stories
Real Love
Fly
Please forgive Me